Events
Ninth Annual Shredding Event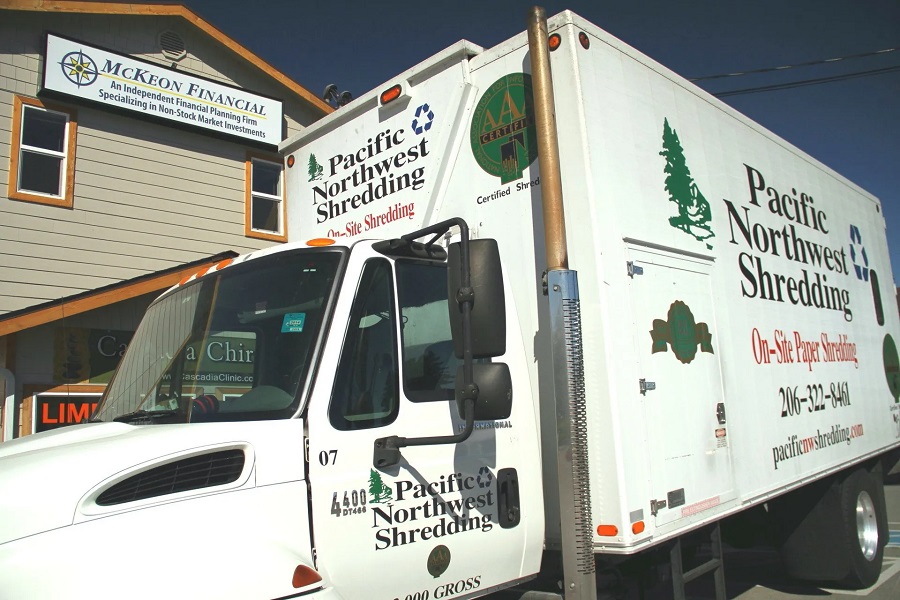 Come join us and bring your shreddables for free, professional disposal of your confidential files. The Pacific Northwest Shredding Truck will be here and in action. (Please Note a 6 (large) box limit per household).
Things you should shred, in order to prevent identity theft:
Old credit cards, convenience checks, and statements; Medical Records over 1 year old; Dental Records over 1 year old; Pay stubs over 1 year old; Tax Documents over 7 years old; Mortgage Documents over 6 years since sale of the house; old photo ID's; cancelled checks; and any receipts with account numbers on them.
Please also note: Please sort your items carefully to prevent shredding unintended items like your favorite pair of pants or a lost wedding ring or a little used set of barbells.
A Big "Thank You" to: Bluerock Capital Markets LLC, CW Markets Group (Cottonwood), Griffin Capital Securities, Hines Securities Inc., Inland Securities Corporation, Pacific Oak Capital Markets, Passco Companies LLC and RK Properties for helping to sponsor our shredding event (please feel free to look up their websites online).
If you're interested in learning more about McKeon Financial, feel free and hang out with us for a few minutes so we can chat. We'll have water, beverages, light snacks, and gift items from our sponsors available.
As in years past, there will be a FOOD DRIVE for the Arlington & Marysville Food Banks going on at the same time in our parking lot.
Food Driver hosted by the Faith Lutheran Church. Feel free to bring canned goods or tax deductible checks written to the "Arlington Food Bank" and/or to the "Marysville Food Bank" along with your box(es) of things to shred.
When:

Saturday, July 30, 2022

-

9:00am - 12:00pm

Where:
McKeon Financial Parking Lot Located at
1507 172nd ST. NE, Suite 201
Marysville, WA 98271
Host:

McKeon Financial

Phone:

(360) 652-4244

Directions:

We are located across the street from the Lakewood School District, 1 mile West of I-5 on 172nd St. (Near the 76 Station and behind Bray's Coffee Stand)